History through Hip Hop (HHH)
HHH targets school retention and literacy by employing, high-risk students to write, record, and produce original music.
HHH also achieves the following outcomes:

Uses Hip Hop art and culture to inspire student interest in history and literature and to provide students with the tools to become a positive voice in their community
Helps connect teens with modes of self-expression by teaching them to write, produce, and perform original songs
Increases interest in technology by teaching music production
2014 Program Update
The culmination of the 2014 HHH Program was a unique performance showcase entitled,"HHH Spotify Sessions: My City". They debuted on June 5, 2014 at the legendary Warfield Theatre, San Francisco's iconic concert venue with the performers flanked onstage by HHH DJ's including DJ Underscores, Korlen Perry, Diego de la Torre, and Daryl Davis; as well as an onstage set of one-of-a-kind multi-sized graffiti cubes designed by MMAP's Artist in Residence Scape Martinez, and HHH Graffiti Artists Daniel Nava, Isaac Melgoza, Jesus Garcia, Troy Davis, Eldridge Clark-Herrera, and Ketzalzin Cruz. The album, as vivid as the show's vibrant set, takes the audience on a poetic journey, showcasing the city through the eyes of these young, hopeful, and talented artists.
Chronology of Events
In 2004, MMAP piloted the History Through Hip Hop Program. Since 2004, HHH has educated, empowered, inspired, united, and employed a diverse population of youth from East Palo Alto, East Menlo Park and Redwood City to produce positive, research-based music, and dance performances. The program's original recording facility in Los Altos was custom built and installed by the students and staff of the program in 2006 to meet a growing need and demand for full-time access to studio and class space. The MMAP studio, now in East Palo Alto, is a hub for teen lyricists, producers, dancers, studio engineers and public speakers under the instruction and mentorship of dedicated MMAP staff, largely comprised of Stanford student leaders and volunteers. In 2007, after the release of the HHH debut compilation, "Natural Born Leaders," the HHH program received a substantial increase in interest and was compelled to expand the performance aspect of the HHH program.
Stanford's Caribbean Student's Association sponsored the first opportunity for HHH students to perform in a prestigious, and professional venue with "The Movement Concert 2007" at Stanford's Dinkelspiel Auditorium. The Movement creates a unique point of access for socially polarized communities. In 2007 The Movement featured the HHH collaboration with the Amy Biehl Foundation and the Soweto Dance Ensemble to write and perform the AIDS Awareness song "Contagious."
"The Movement Concert 2008" at Stanford's Kresge Auditorium was equally successful bridging regional youth artists and performers with the Stanford community. In 2008, Stanford's multi-cultural A cappella group, Talisman, joined forces with HHH youth, and South African musicians, to write, record and perform a powerful song paying tribute to the struggle to overcome years of apartheid. Capitalizing on this powerful, international collaboration with the Talisman, HHH headlined at The Movement Concert 2008.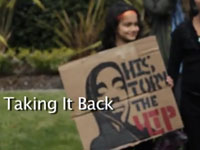 Takin' It Back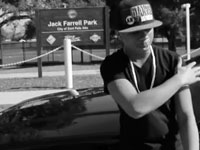 90's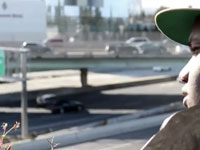 Destiny
One Love, Many Voices: A Call to Peace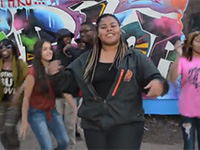 All On Me